One quick search for paleo recipes will likely yield some sweet results. Cookies, cakes, and pancakes are no longer exclusive to the Standard American Diet. While the paleolithic era cavemen probably weren't your modern-day Betty Crockers, we've evolved a lot since then; so, let's embrace it. We also have this wonderful little thing called the Internet, which has provided us with the resources we need to customise our paleo diet to include a very wide range of foods and recipes.
Hot loaves of sandwich bread, crispy pizza crust, and Naan bread, anyone? The Pandora's box of paleo has been opened, and paleo flour alternatives is a growing market. From nuts and seeds to tubers and coconut (of course), you can make and bake just about anything without the grain flours. There are an endless stream of options to sift through (get it?), so we've put together a little guide on what these products are made of and just how to use 'em.
Cassava flour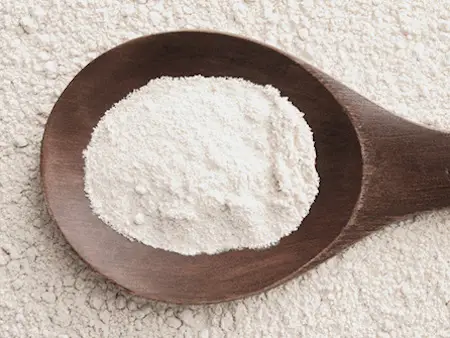 This flour substitute is nothing short of magic, and it's the closest to wheat that you're gonna get. Cookies, cakes, and breads will take on the most authentic texture and taste with cassava flour. Who knows – you may be able to fool your brunch guests with delicious stacks of cassava flapjacks. You can use a 1:1 replacement in most recipes. If it calls for a cup of wheat, you can use a cup of cassava; no math or guesswork required! This flour is both nut and grain-free, so it's both paleo and AIP-friendly.
Tigernut flour
Are you taking probiotics? For probiotics to work to their full potential, you need prebiotics. Tigernut flour is great fuel for that good bacteria to thrive, so use that as your excuse to whip up a loaf of paleo bread with this flour substitute. Despite its name, tigernut flour is nut-free, so it's a fantastic substitute for those following the autoimmune protocol, or with nut allergies. This root has a slightly sweet and slightly nutty flavour. It contains loads of good stuff including fibre, iron and potassium. You can generally use a 1:1 ratio when adapting recipes with this flour.
Coconut flour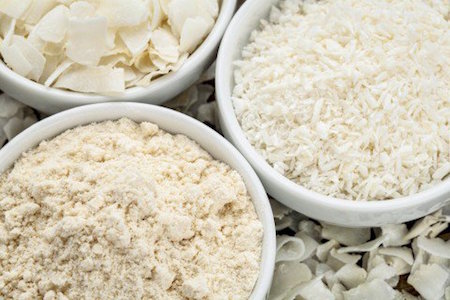 Here we have another nut-free option. Coconut flour is perhaps the most popular grain-free flour substitute, and it's becoming more common. Unlike our previous contenders, coconut flour works a bit differently in recipes. It's best used in combination with another flour substitute as it's highly absorbent. For a cup of regular flour, you'll only need to use 1/4-1/3 of coconut flour. Since it's so absorbent, you'll generally need a lot more liquid. While baking, this usually means more eggs. The texture of the final product will likely be drier than other paleo flour substitutes. Coconut offers its "superfood" powers in flour form like its milk and meat; it's high in healthy fats, protein, and fibre.
Arrowroot or tapioca starch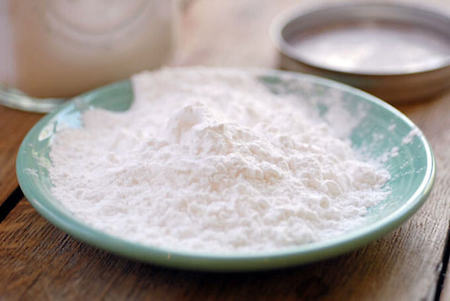 Arrowroot or tapioca starch is a suitable alternative to corn starch, but it can also be used in conjunction with other flours to give your sweets, treats, breads, and cakes a little extra fluff. On its own, a little bit of arrowroot has the ability to transform the texture to gravies, stews, and pie fillings. As a thickener, you can use about a teaspoon per tablespoon of wheat flour in recipe adaptations. While using this starch in a baked recipe, you can expect a soft and chewy turnout which is best reserved for loaves of bread.
Almond meal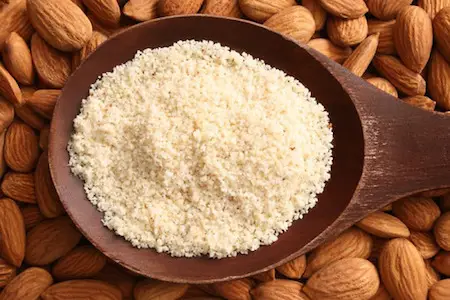 The product concept is simple – it's just finely ground almonds. You can also use other nuts to serve the same purpose, and it works very well as a paleo-friendly flour substitute. It's affordable, and it can be made at home in a flash if you have a food processor handy. The major downfall? Nuts pack a serious calorie punch! Recipes using nut flours are best reserved for special occasions and indulgences. You can sub almond flour 1:1 for wheat flour, though, so it's an easy, foolproof alternative.
Green banana flour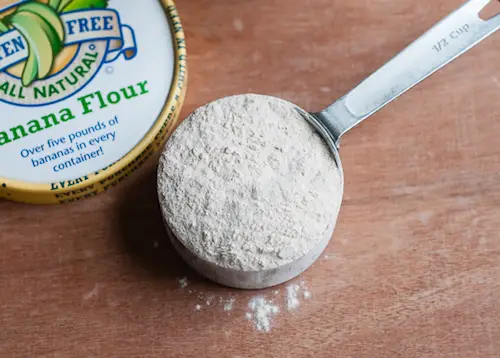 Don't worry – the stuff doesn't even taste like bananas, so you can use this in recipes both sweet and savoury. Green bananas aren't so tasty when you eat them as a fruity afternoon snack, but they do have a uniquely healthy nutrient profile! To make it more palatable, you could start using this flour to cook with. It's loaded with prebiotic fibre which acts as fuel for the good bacteria in our gut, and we still get that boost of potassium that we get in bananas. You can use it in any recipe with flour – simply use about 40% less banana flour.
Sweet potato flour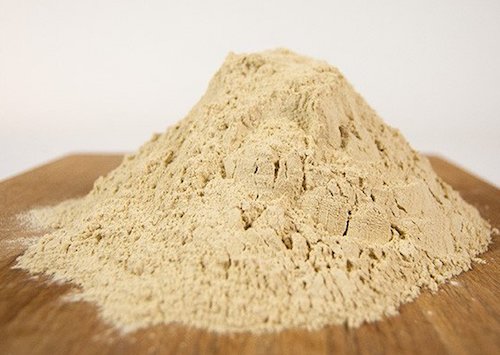 You've probably learnt that most healthy starches make for a great flour alternative! Sweet potato flour is no exception to the rule. It is versatile in baking and can easily be used as a thickener. It holds moisture, quite unlike coconut flour, and it does retain some taste and colour from the sweet potato making it ideal for slightly sweet recipes! The sweet potato is packed with vitamin A and K plus more, so this is a nice way to pack in the nutrients. It's best used alongside another flour substitute, as you can't replace wheat 1:1 with it.
Source: happybodyformula.com